Welcome!
Mike Glendinning and his music can be found here.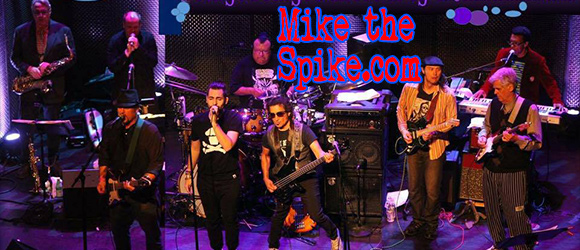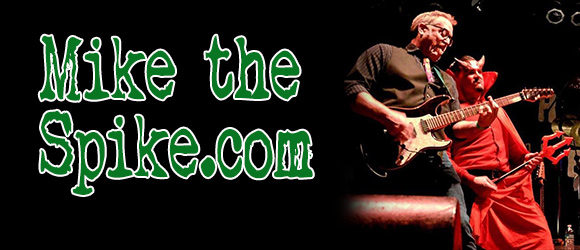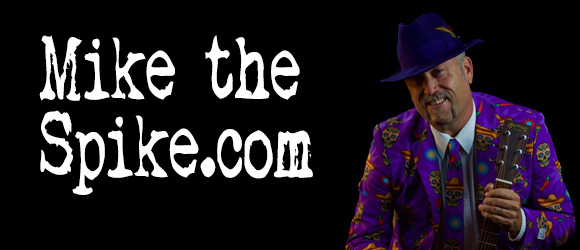 Hi Kids!
Thank you for having a look at this site. I do hate to talk about myself. But.,,
This is a place where you can see what I've done, have access to what I do and where I do it, and find anything about how and what I use gear-wise. Any questions you have may not get a straight answer, as I may be totally clueless as to what you are asking. A little communication, a little patience, we'll all get to where we want to go.
About Mike
Mike the Spike (Mike Glendinning) has been a musician and band leader for over 20 years. His brand of electric stripped-down southern (California) rock and roll is infectious and sing-along, but still packs the punch of a haymaker to the gut. His "Roll without the Rock" songs are very heartfelt and have personal meaning that can be shared by all. Born and raised within a 15 mile radius of Whittier, CA, he has played with and backed up some of OC's and LA's most notorious artists. Johnny "Vatos" Hernandez, Drummer for Oingo Boingo, and Mike's band leader in Johnny's Boingo Dance Party says of Mike "His time, feel and presence in the band is such a plus!" Singer/Songwriter Cindy Alexander says of her time performing with Mike "Flawless technique, great tone, and perfect pitch - What more could I ask? Oh yea, and he shows up!"
Spike has been recording for others for the last 20+ years, and has finally stepped out on his own to write the record he calls his "Well it's about time" record. After backing up so many great artists, he was inspired by all to put out his own work. The new collection of songs, "Mike the Spike and Friends Blow the Roof Off", is still in production, but is expected for an early Spring release.His band, all So Cal pros and rockers, will be hitting local pubs and stages when it's released. In the meantime, he maintains his weekly shows with his coverband Green Natives, and is still a Full-Time member of the Johnny Vatos Boingo Dance Party.
Friends on the record are real-life friends like Koko Powell from the Edgar Winter Group, Johnny Vatos from Oingo Boingo and Food for Feet, Bill Lanham from Joe Walsh, Chip Moreland from Dread Zeppelin, Rebecca Lynn from Karl? and more. Mike enjoys his time onstage with his friends, and looks forward to the live interaction with folks in his face. He can be found playing pubs all around Long Beach, Huntington Beach, Fullerton, Whittier and others in and around LA and OC. Some of the musicians he's had sub in his cover band continue to work with acts like The Who, Tony Orlando, CSN, Dave Gilmour, Dread Zeppelin, Pat Benatar and Neil Geraldo, Joe Walsh, Oingo Boingo, Etc.
Music is music , and that's why Mike loves to play regardless of venue or locale. He's played just about every type of music and has a gigantic library of songs in his head to pull from nowhere. There's just about zero kind of music, actually, he doesn't like. Whether he has to wear a tux, or a wrestling mask and overalls, he just loves him some Rock and Roll music. You should come see - He'll make you love it too!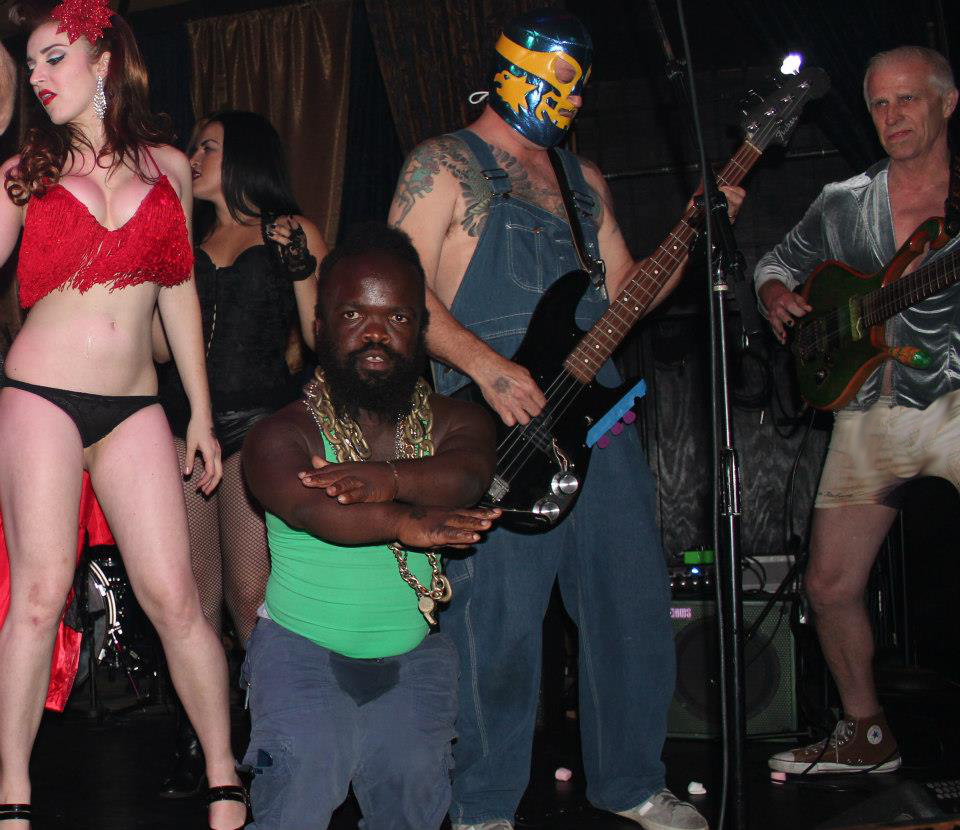 Yes, I know. We've all had to do things that are embarrasing and shameful. This wasn't one of them.
Contact Me
I Can be found here:
Address:

Mike Glendinning
Huntington Beach, CA

Phone: 800-CAL-MIKE
Email: Mike Glendinning

-->