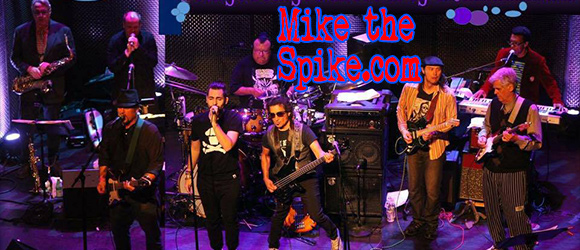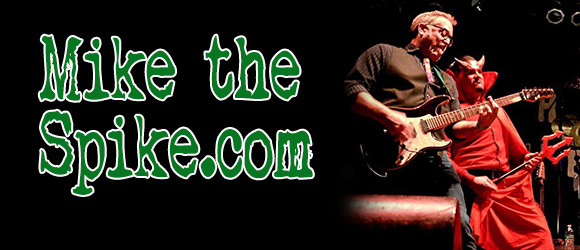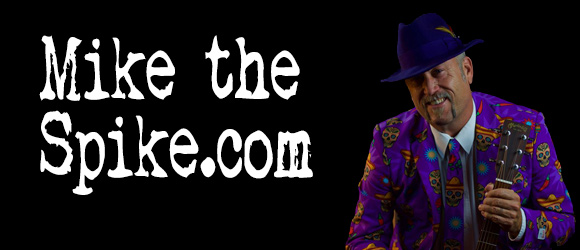 Guitarist/vocalist for Oingo Boingo Former Members, Green Natives, Meatpan, Kitty Litter Disco, Cindy Alexander, etc.
2020 Gigs:
No gigs until further notice. Fuck!



My latest recording with Human Haggis is almost finished. Mental Implants on Neighborhood Records NYC will be out this Summer. Angry music for a pissed off world. This is the first true collaborative effort by Bill, Tom and myself. A slight departure from our previous efforts, but with no less horsepower! In the meantime, dig our most recent release, Sloppy Seconds, on iTunes!
<--Over Here!


About Mike
Mike the Spike (Mike Glendinning) has been a musician and band leader for over 20 years. His brand of electric stripped-down rock and roll is infectious and sing-along, but still packs the punch of a haymaker to the gut. His "Roll without the Rock" songs are equally hard-hitting and have personal meaning that can even the toughest of the tough can relate to. Born and raised near Whittier, CA (and never having lived outside a 15 mile radius) he has played with and backed up some of OC's and LA's most notorious artists. Johnny "Vatos" Hernandez, Drummer for Oingo Boingo, and Mike's band leader in Johnny's Boingo Dance Party says of Mike "His time, feel and presence in the band is such a plus!" Singer/Songwriter Cindy Alexander says of her time performing with Mike "Flawless technique, great tone, and perfect pitch - What more could I ask? Oh yeah, and he shows up on time!"
Human Haggis is Mike's new rock/punk band more rock than punk, but both elements are dominant. They've released their second effort, "Sloppy Seconds" on the Neighborhood Records NYC label. Availabe on iTunes, Apple Music, Spotify etc. Local OC shows coming soon. Buy the CD, the first release, "Gut Lunch", and merch at Human Haggis New record in production now! Haggis' 3rd release on NRNYC, "The Charm" due in late Summer!
Friends that regularly gig with Mike are real-life friends like Koko Powell from the Edgar Winter Group, Jimmy Keegan of Spock's Beard, Scott Devours from Roger Daltrey, Steve Bartek and John Avila from Oingo Boingo, Bill Lanham from Joe Walsh, Paul Kostabi, Chip Moreland from Dread Zeppelin, Felice Hernandez and so many more. Mike enjoys his time onstage with his friends, and looks forward to the live interaction with folks in his face. He can be found playing pubs, bars and concert halls in and around LA and OC. Some of the musicians he's had sub in his cover band continue to work with acts like Joe Satriani, Edgar Winter, Tony Orlando, CSN, Dave Gilmour, Pat Benatar, Joe Walsh, Oingo Boingo, Etc.
Music is music, and that's why Mike loves to play regardless of venue or locale. He's played just about every type of music and has a gigantic library of songs in his head to pull from nowhere. There's just about zero kind of music, actually, he doesn't like. Whether he has to wear a tux, or a wrestling mask and overalls, he just loves him some Rock and Roll music. You should come see - He'll make you love it too!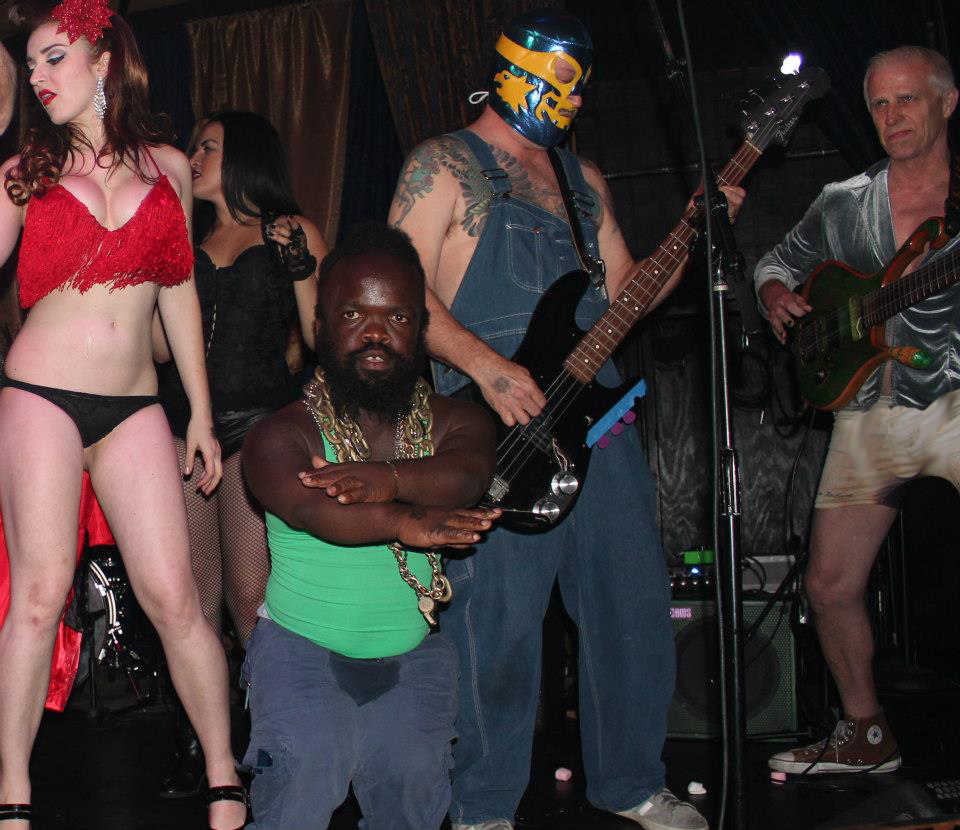 Yes, I know. We've all had to do things that are embarrasing and shameful. This wasn't one of them.